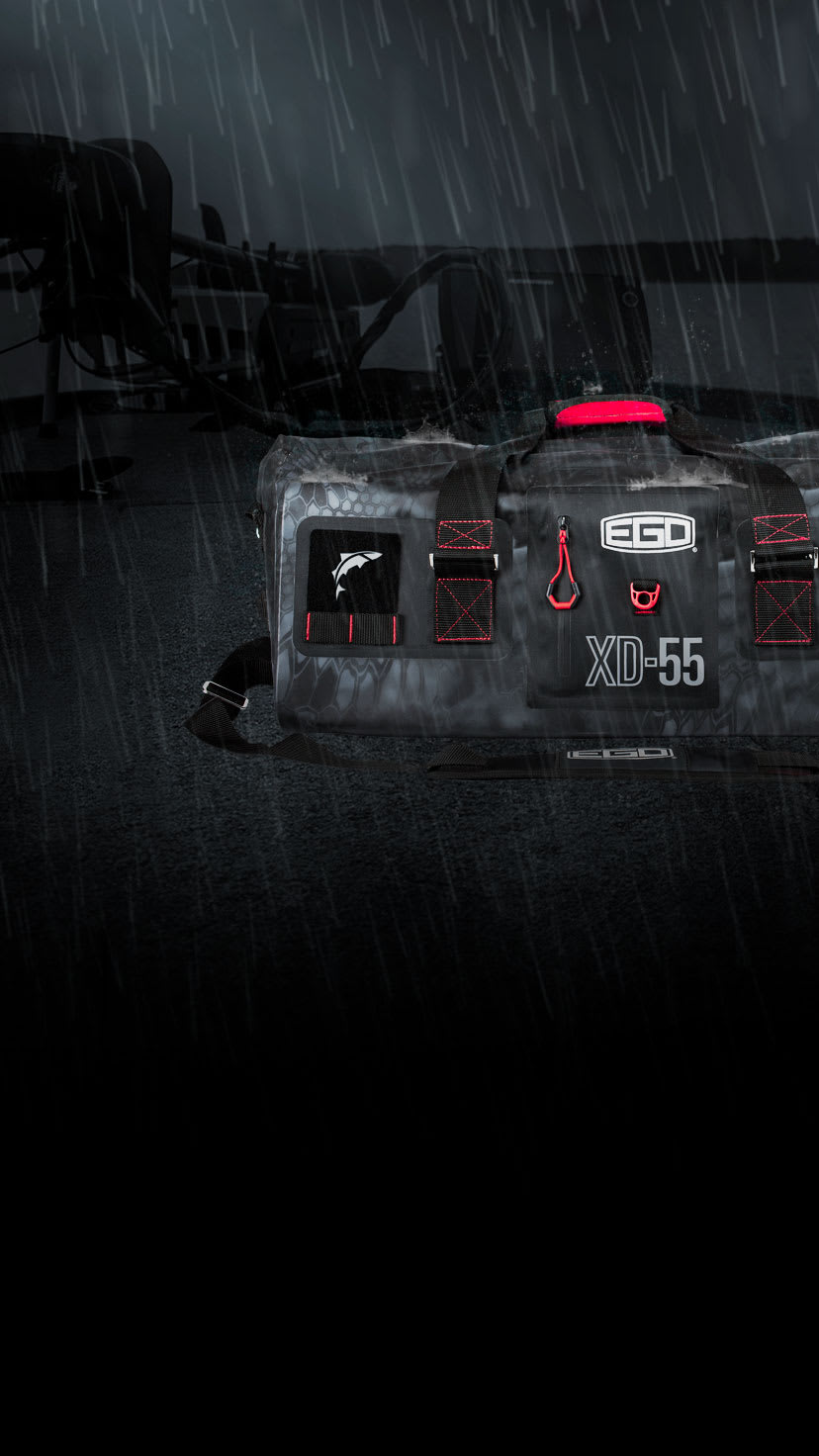 MOTHER NATURE HAS MET HER MATCH! TAKE THE BATTLE TO THE WATER WITH THE EGO TACTICAL DRY BAG SERIES!
Technology & Features
THE EGO TACTICAL DRY BAG SERIES OFFERS THE DIE-HARD ANGLER
A WATERPROOF GEAR BAG MADE FROM EXTREMELY DURABLE TPU FABRIC!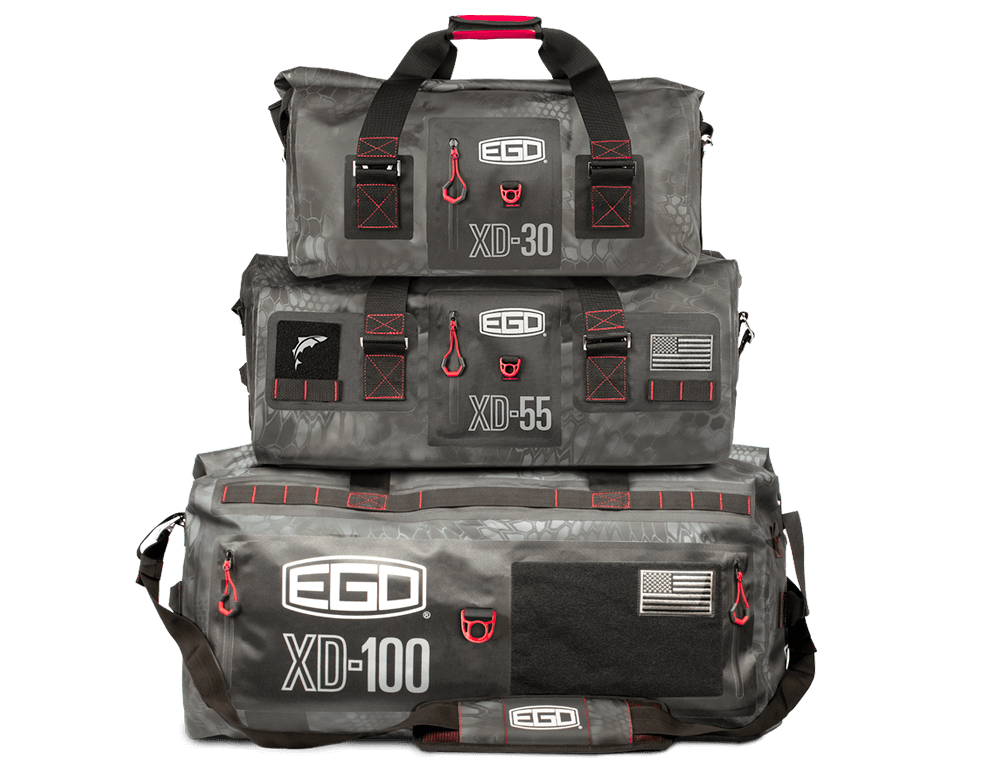 Kryptek Camo Technology
Inspired by artillery camouflage netting and proven to be the most effective camouflage available by the U.S. Department of Defense.
Molle loop Strapping
Conveniently add your favorite tactical fishing accessories for easy transport and access.
G-Hook Closure System
Offers quick access and long-lasting hardware to keep your items secure.
High-tech TPU fabric
The latest in dry bag fabric technology, TPU fabric has strong abrasion resistance & shear strength and is resistant to cold weather cracking.
Roll Top Zipper Closure
We added a zipper closure to keep your items dry and safe when bag is not rolled up and latched.
Velcro Badge Billboard
Apply your favorite patches for personal identity and attitude.
Take the Battle to the Water
The EGO Kryptek tactical roll-top dry gear bag series features three models with capacities of 30 liters, 55 liters, and 100 liters. They are made from high-performance waterproof TPU fabric that is stronger, lighter, and more flexible than traditional PVC fabric.
All three bags incorporate contoured shoulder straps and the 100L model also features a removable backpack strap system. Engineered to withstand the harshest conditions, these storm proof bags are ready for whatever mother nature may throw your way!
At EGO Fishing—our mission is clear. Provided, the savvy angler with the most advanced, innovative and tactically driven fishing gear on the water.
OTHER PRODUCTS YOU MAY LIKE